Flat Roofs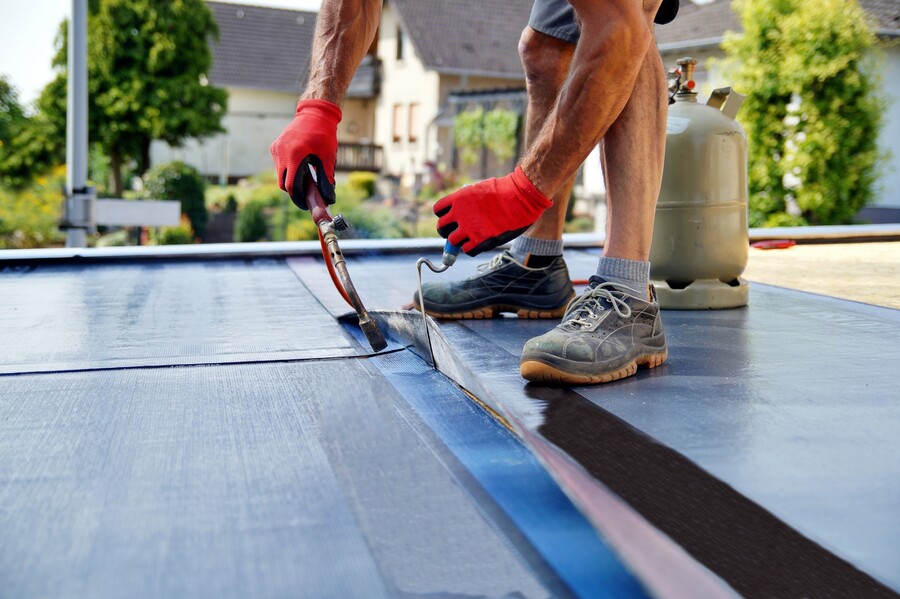 There have been major advances made in the materials for Flat roofs, RV roofs, and low slope roofs in the last twenty years. MTS Siding and Roofing LLC has comprehensive knowledge of new and traditional flat roof materials as well as the latest liquid roof products on the market today. (See Roof Coatings) If you need flat roof installation, restoration, or flat roof repairs, we could offer you a solution that will provide you with a protective, water-proof roof, minimizing your maintenance and energy costs.
---
Call for a FREE Quote
---
Flat Roof Specialists Since 2003
MTS Siding and Roofing LLC is a local favorite for skilled installation and repair of flat roofs. We work with superior quality materials while following best practices for exceptional workmanship. Types of flat roofs we are often called to work on include the following:
Modified Bitumen Roofs (MB roofs)
Asphalt-based MB roofing
Mineral or gravel surface roofs
Single-ply Roofs
EPDM Roofing (Rubber Roofs)
PVC Roofing
TPO Roofing
Built-up Flat Roofing (BUR or "Tar and Gravel" roofs)
Turn to the Flat Roofing Professionals at MTS Siding and Roofing LLC
If you have a flat roof that needs water-proofing or have a flat roof that needs to be repaired or sealed, contact the MTS Siding and Roofing LLC. We have extensive experience with commercial flat roofs as well as residential flat roofs. MTS Siding and Roofing LLC is unsurpassed in the industry in roofing a flat roof. Call us and we will recommend a course of action and the right flat roof product for your building.
---
Call for Fast FREE Quote
---